News
Posted on 08/17/21
Posted on 12/01/20
Atlas 1k Store Championship
1K Prizing + Store Champ Promos (Stamped)
Modern
Dec 5th @ 11:00am
$20 Entry
Posted on 07/28/20
With just six cards per box, 2020-21 Upper Deck Black Diamond Hockey aims for quality over quantity. In fact, the set offers the first high-end NHL release of the collecting year.
While Exquisite Collection has been part of Black Diamond for a while, it appears that the bonus Exquisite cards now come in the same pack.
-
Available in store only as part of the Hobby program, stop by for yours today!
Posted on 06/05/20
The PreRelease is coming to Atlas on June 4th at 6pm! We are so excited to offer the newest Digimon has to offer. Set 4 contains the fan favorite Digimons known as "Greymons", including WarGreymon, ShineGreymon, VictoryGreymon and more! These Greymons are the leading character in each series and are beloved by Digimon fans
Greymon is an iconic character to all Digimon fans, and this main theme will attract more casual players and collectors to pick up the game!
Card types

115 types

Rarity

Common: 44 types

Uncommon: 30 types

Rare: 26 types

Super Rare: 12 types

Secret Rare: 3 types

Contents

1 Booster Pack contains 12 cards each.




1 Box contains 24 Booster Packs.
Posted on 04/14/20
Posted on 04/07/20
FNM At Home - NOW WITH BETTER PRIZING
Discord - https://discord.gg/xWHXfb8
Entry Link - https://www.atlascollectables.com/catalog/tournament_entry/fnm__home__5_entry/2017157
Prizing - $100 + any additional prizing raised
Spots - 32 - first come first serve
When - Friday May 1 - Discord checkin at 6, we start at 6:30
How - Event chat and reporting done over Discord channel games done on MTG Arena - https://discord.gg/xWHXfb8
Prizing will be given to your Atlas Collectables account to be spent online!
- Go here - https://www.atlascollectables.com/catalog/tournament_entry/fnm__home__5_entry/2017157 and complete payment with curbside pickup for your $5 entry.
- Login to our discord https://discord.gg/xWHXfb8 go to the Arena Events channel and write your real name and your arena tag including numbers. https://discord.gg/n9CRJ34
- at 6pm we have check-in in the same discord channel. if players fail to checkin they will be removed from the event and replaced with anyone who is waiting for a spot.
https://www.atlascollectables.com/news/list#Atlas--Home---FNM-EVENTS
Posted on 04/07/20
Ikoria Preorder Season is here!
Preordering A Standard Booster Box for $137.99 gets you:
Booster Box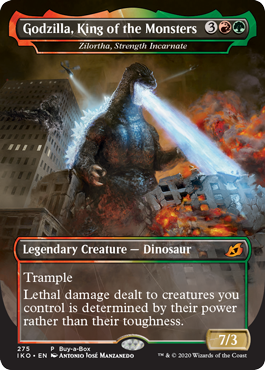 Buy A Box Promo
Arena Swag Bag
And the Swag Bag.... is AWESOME.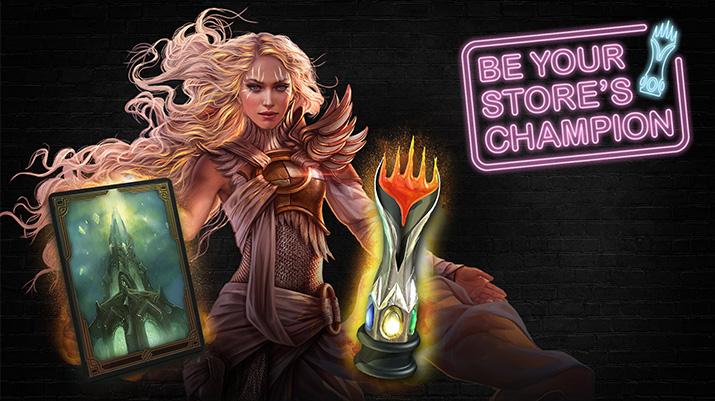 Posted on 09/27/16
ATLAS COLLECTABLES COVID-19 UPDATE:
(March 17th, 2020)
As of today, Atlas Collectables remains OPEN. We will reassess the situation every morning at 9:00am, from here on out. Stay tuned into Facebook, Instagram, and AtlasTCG.com, or feel free to call the store at any time, with any questions.
We are trying our best to help contain the spread of the virus, while still maintaining the high quality of customer service, regular operating hours, and as many available product options that our customers have come to expect at our physical store location.
You may come to the store as normal, but please, if you have traveled internationally in the past 14 days, have tested positive for COVID-19, have a weak immune system, or are experiencing any symptoms of COVID-19, then stay home. If we can help in any way, call us at 519-208-0755 and we will do our best to help.
If you would rather not come to the store, we are offering FREE shipping on SINGLES orders over $20.00.
Go to AtlasTCG.com and use code: StaySafe2020
Furthermore:
We are limiting our capacity to 50.
We are disinfecting all surfaces (tables, handles, bathroom fixtures, etc.) at least twice per day.
We have doubled our contracted cleaning services, and have switched to increasingly effective products for killing the virus on surfaces.
We are here, open, and ready to discuss and questions, comments or concerns you have.
Thank you for your support during this time!
Atlas Collectables' Management
Posted on 09/27/16
2020 MTG Challenger Decks
Available now for order and curbside pickup! These four individual 75-card decks are geared toward Standard play for the Friday Night Magic player and forged out of some of the most recognizable strategies in Standard.
Each Challenger Deck comes with a complete 60-card main deck and a 15-card sideboard, intended to be playable and competitive at a local level right out of the box. All cards will have been previously printed in Standard and are Standard-legal.
Posted on 09/27/16